By GRACE HEART
Galway was without a doubt my favorite place in Ireland. It's a very small city that I wouldn't want to live in long-term, but it is an incredible city to visit for a weekend. I'll take you along for my weekend trip to Galway with three of my best friends.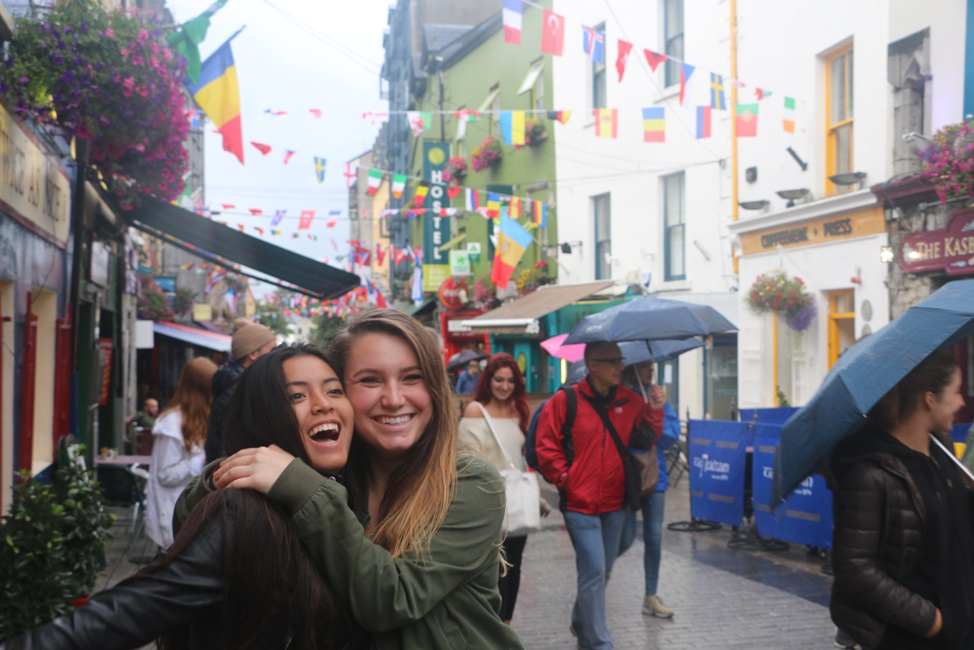 GETTING THERE
In terms of transportation, the Irish Rail is the easiest and cheapest method. It was the equivalent of $30 round trip for last minute train tickets to Galway. The train is very nice and really easy to use. You can take the 145 Bus from UCD to the train station. I would leave about an hour and a half to get to the train station and print your tickets so you don't risk missing it.
ACCOMODATION
I would highly recommend staying in a hostel while traveling anywhere abroad. Hostels are super cheap compared to hotels and while they are not extremely luxurious, they give you a bed to sleep in and that's really all you need. You'll be out exploring the town while you're awake so don't worry about finding luxurious hotels to stay in or anything. Also, you meet amazing people at hostels from all over the world. We met people from Switzerland, France, and Chile at our hostel and had really cool conversations with all of them!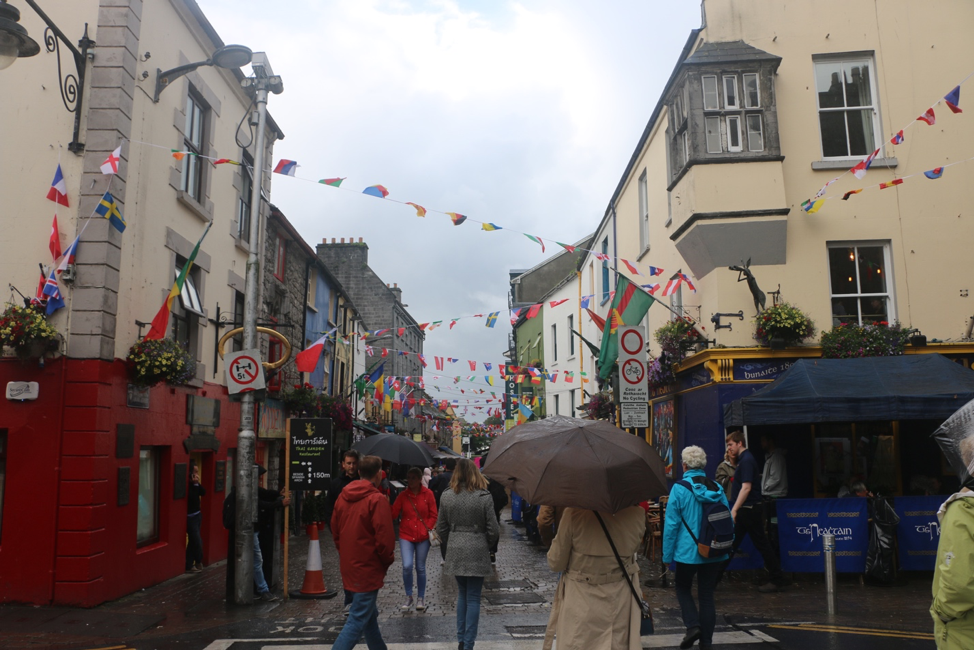 NIGHT LIFE
The night life in Galway is incredible. There is live music everywhere and the town is so small that you can literally walk everywhere. I never felt unsafe in the small city. It's very well-lit and there are people everywhere. Our favorite pubs were The Quays, King's Head, and The Front Door. Walk home whenever you're ready for bed for the night.
CONNEMARA
Having arrived Friday afternoon and experienced nightlife on Friday night, we decided to do a bus tour on Saturday! We used Lally Tours to see Connemara National Park on Saturday. I would highly recommend this company! We had a fantastic experience and all agreed it was one of our favorite things we had done in the month we had been in Ireland. The park is absolutely stunning and the tour takes frequent stops for photo opportunities, snack breaks, and/or stretch breaks. The main stop was at Kylemore Abbey which was stunning. We had time to hike around the property on the lake and see the stunning gardens as well as the mansion itself. Don't worry about being tired from the night before because while you have to wake up early, you can always sleep on the bus (although I'd recommend trying to stay awake because the scenery is beautiful).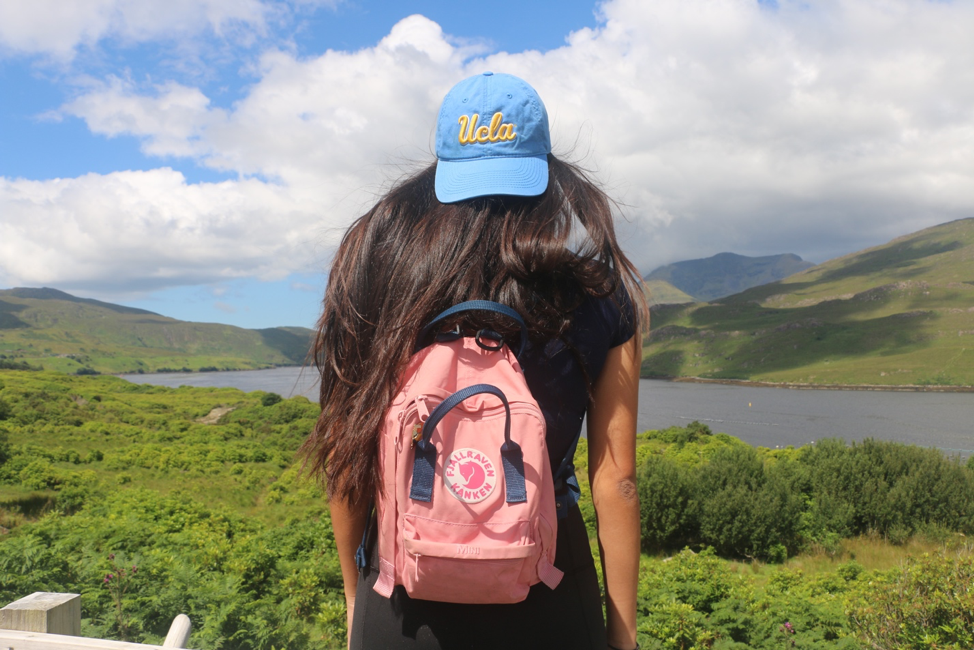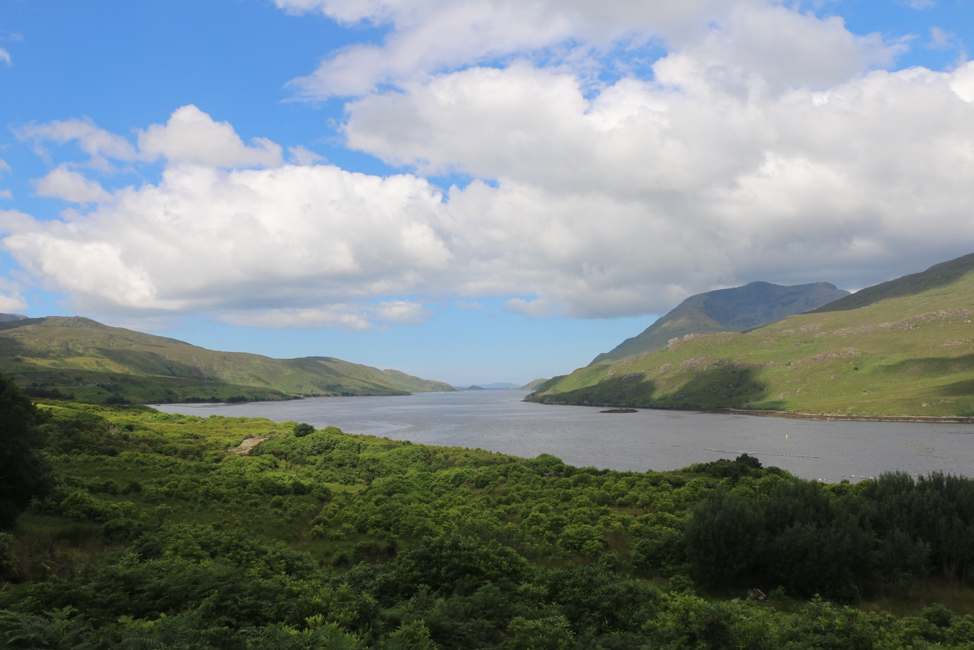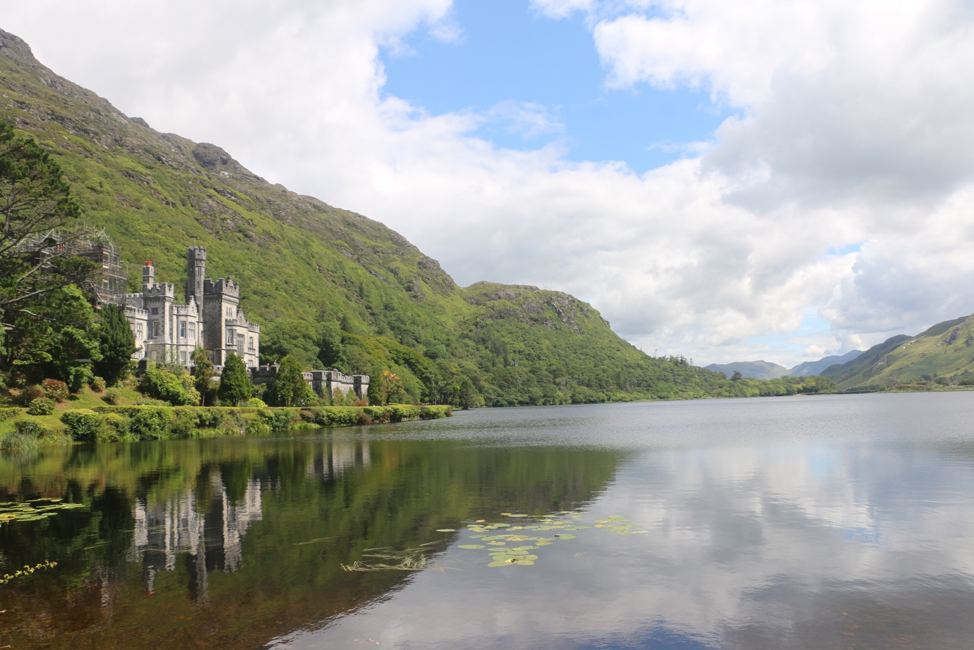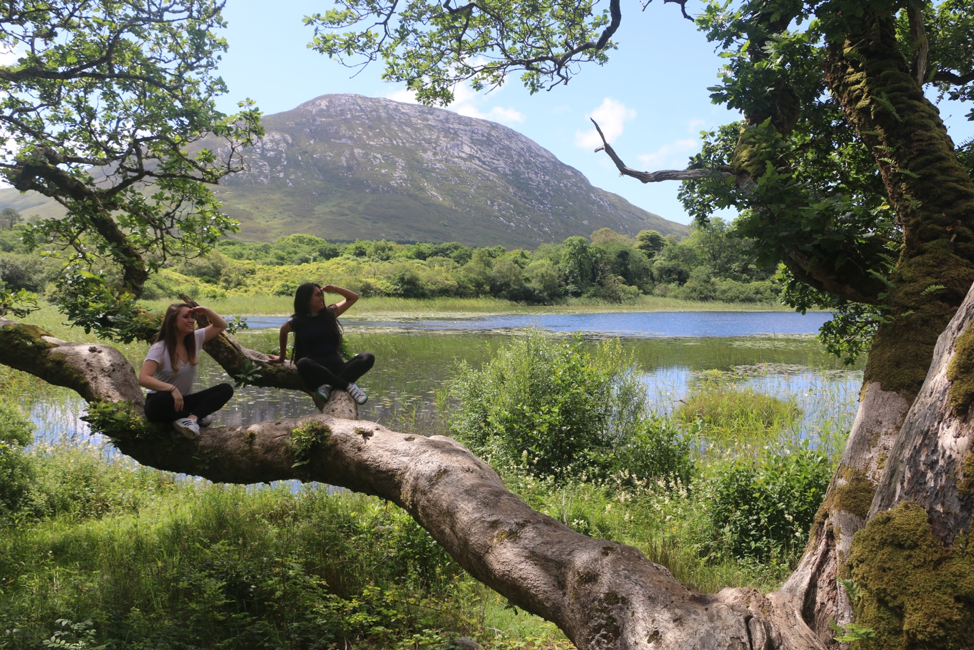 EXPLORING THE CITY
On Sunday, we wandered the streets of Galway in the daylight. There were at least ten different street performers. We would stop for twenty or thirty minutes to watch some of the artists before moving onto our next destination. If you won't have time to see the Cliffs of Moher another weekend, I would recommend doing that on Sunday. You can use the same tour company which will drive you to the cliffs for a few hours and bring you back to Galway. The tours are usually about the equivalent of $50 or $60 per person so a pretty good deal considering all the sites you get to see.
That concludes our weekend in Galway! Thanks for coming along and I hope you set aside a weekend to see the beautiful city!